Future
e-Learning
Learning and teaching does not take place only in classrooms, but can be anywhere and anytime.
Everything with one touch
Everything needed by parents and teachers, in a single application.
Helping schools maximize their potential
EdConnect simplifies administrative works, improve information accessibility, and provide data visibility for all aspects of school.
Find Out More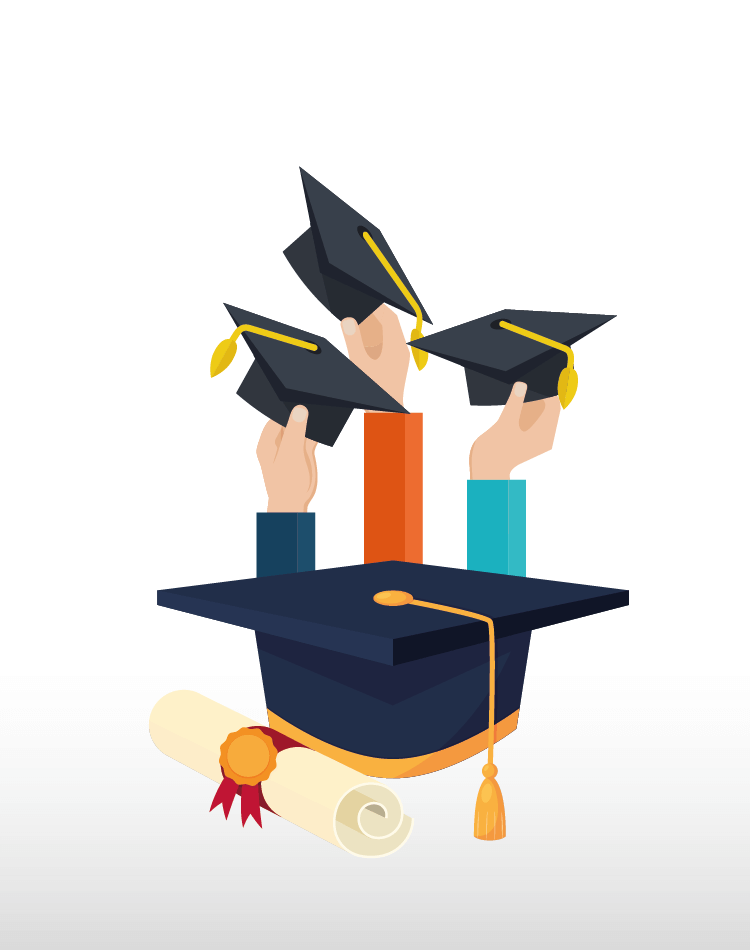 ACADEMIC
Every aspect of teaching and learning, from curriculum planning, lesson planning, to reviews and assessments.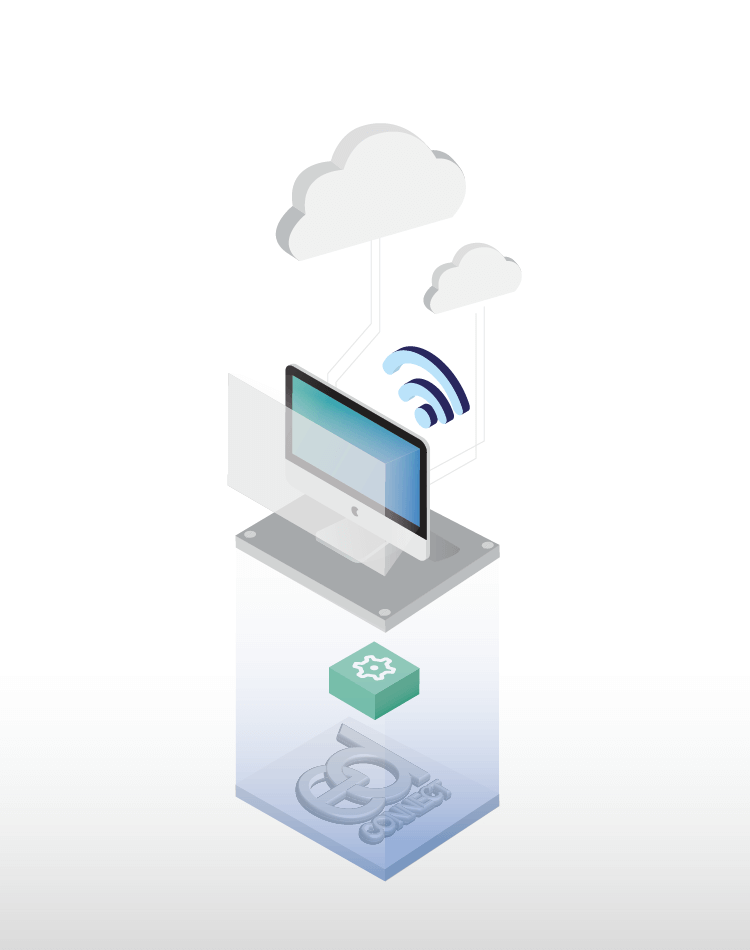 SCHOOL OPERATIONS
Running a school involves a multitude of departments. Our system can help schools from the admission process to graduation.
MANAGEMENT
SYSTEM
We provide solutions for school owners and principals to run schools by improving productivity and efficiency, while maintaining a low operating cost.
GRADE REPORTS
No longer is setting up teacher and parent meetings so difficult. Our Grade Reports feature helps teachers to make complete and clear reports with just one click.
FINANCE MANAGEMENT
& ONLINE PAYMENTS
Do you have difficulties in managing school finances? Track all financial transactions automatically and review payment reports, including the identity and payment times, and overdue payments easily with our Financing module.
ONLINE EXAMINATIONS &
ASSESSMENTS
Measure your students' abilities through edConnect's Assessments and Examination feature. You can assign tasks to classes and administer objectively or subjectively graded assessments.
AGENDAS, ATTENDANCE, &
SCHEDULING
For the first time, managing a school becomes easier. Our scheduling feature simplifies the management process by the academic team.
TEACHER & PARENT
COLLABORATION
We simplify communication between teachers, parents, and students. EdConnect's messaging system enables direct interaction while maintaining user privacy.
Integrated Admissions
Analyze where, when, and how student candidates enroll in schools
Integrate edConnect's admission system with your school web site so parents can fill admission forms easily. You can analyze your school's marketing strategies easily, from the most effective distribution location, the most effective marketing channels, and conversion rates for potential students. Both online and offline admissions can be consolidated automatically in real-time.
Learn More
Financing and Tuitions
Analyze school finances, sales, and payment status accurately
An easy and flexible solution to manage school finances.
Supports regular, actual, and prepaid billing.
Control finances with workflow agreement.
Track sales, books, and inventory through the system.
Learn more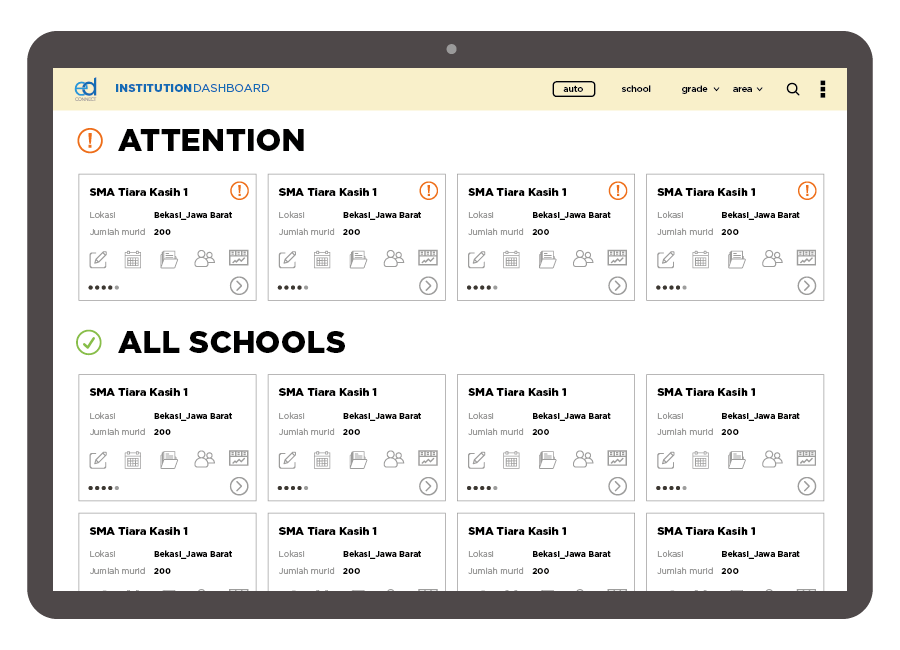 Smart Dashboard
All important events are displayed in one page so you can monitor everything easily and quickly.
EdConnect's Dashboard gives an overview of the most important information, specific to each user's needs. This feature enables every user to monitor their work and identify the most pressing needs.
See Our Dashboard
Curriculum Support
Whatever your school's curriculum, we support it
EdConnect is the most flexible school information management system available on the market. Our system is designed to support a wide range of commonly used curricula, including Kurikulum 2013, Cambridge, IB, and even specific combinations for your school's needs. Our system also supports an integrated lesson planning with assessment system. The combination of grades is automatically recorded in the Grade Report.
Learn More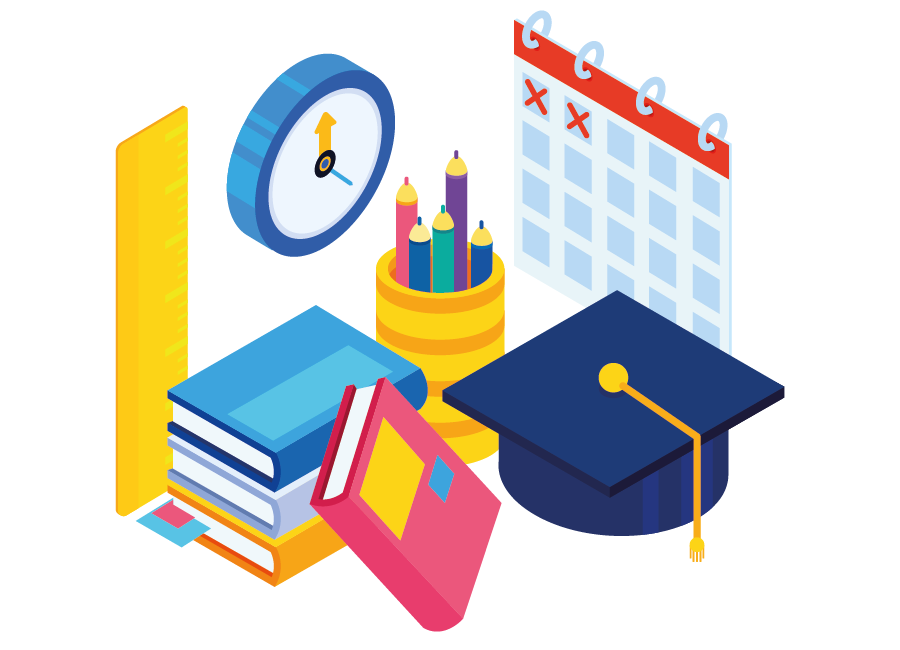 How We Help Schools
Learn how we help